October 11th, 2014 3:00 ET
Hi there. If you're reading this, you're probably a new follower of mine on Twitter. Or maybe you're a troll. Or maybe you're someone making assumptions you really shouldn't. Below will be at least one fact relevant to the point you're trying to make or the question you've asked. Happy reading!
1. You've worked for candidates who lost elections, so why should anyone listen to your views on politics?
Not a lot of people really do listen to my views on politics, relative to people like Ann Coulter, Dick Morris, Joan Walsh and Al Sharpton, but for what it's worth, I'm pretty sure I've had a better track record of predicting outcomes and reasons for them than any of these people. So maybe you should listen, or maybe not. That's your call.
But as for the losing thing, first of all, I've advised winning candidates and parties as well as losing ones, both in the US and abroad. I consulted for the GOP in 2010. I've advised foreign parties and individuals who have won elections. I worked for Scott Walker in his recall election in 2012. I've also worked for losing candidates and parties and organizations (Carly Fiorina is the one who is usually mentioned). And I've worked for people who aren't up for (re-) election who are generally regarded as pretty successful.
My general attitude where working on campaigns is concerned is that I've got to really like and believe in the person, and that their odds of winning aren't really things I consider relevant when deciding whether I like them and want to work for them. Most consultants want to work only for winners, even if they are wet farts of human beings who frankly no one should be inspired by or want to vote for. So, some of them have more winning records than me. But they also work for wet farts of human beings, so there's that.
The vast majority of my work isn't for candidates, committees, parties, etc., though. It's on issues. Again, for whatever that is worth.
2. You only hate Obamacare because it's Obama's initiative, right?
Nope. You should take a look at the pieces featured on this site about Romneycare, the precursor to Obamacare. You'll see I was one of the earliest and most vocal right-of-center critics of it. I hate Romneycare and I hate Obamacare, largely for the same reasons, although ironically, Obamacare actually has a couple of things I like (Medicare cuts, most prominently) that Romneycare doesn't.
3. You don't want people to have health care, do you?
Actually, I do. I just don't believe that the way you provide quality universal or near-universal health care at a reasonable or fair cost is not through expansion of government's role in it, or through a system like the NHS.
4. You don't know anything about the NHS, so how can you criticize it?
Actually, I do. I am a dual US-UK citizen, and the NHS was my primary source of health care for many, many years. One of the reasons I returned to the US was to get into a better health care system than the NHS. The NHS provides universal, fairly crappy care for free for many people, and at a higher cost than (IMO) is warranted for a number of people who don't use it much, but pay for it through their taxes. Sorry to disappoint.
5. You don't have any ideas for what to do instead, though.
Actually, I do, and so do others. Go back and look at John McCain's health care plan from 2008. Hell, look at Obama's. You know what's interesting? Obamacare isn't what Obama proposed. It's what Hillary Clinton proposed. If Obama had pursued what he ran on, it would have been better.
Also look at various health care proposals from people like Rudy Giuliani, Tom Coburn and, yes, Paul Ryan (on the Medicare reform front; there's merit to getting everyone in the country into one system, as opposed to keeping people in something more akin to 3 or 4 systems).
6. You hate gay people.
I'm actually a long-time gay rights supporter. I am on the board of the Young Conservatives for the Freedom to Marry. I was on the board of GOProud. I've been on the record as supporting same-sex marriage for far longer than the vast majority of Democrats or liberals.
7. You're a social conservative.
Nope, I'm pro-gay-marriage and I'm also pro-choice, though I have some very major moral objections to abortion in most circumstances and would never have an abortion myself. See below for more.
8. You're a baby killer.
I guess this depends on how you define it. I do think abortion should remain legal in the first trimester, or where the mother's life is in jeopardy. I don't think abortion should be allowed on sex-selective or disability-selective grounds, although I also don't think legislation can stop this entirely, only discourage it. I also think people should look at adoption a lot more than they currently do. I think there are huge moral problems with abortion, and that people should abort far, far less. And I would never have an abortion. Above all, I think the best ways to curtail abortion are a) for more people to use better birth control, and more consistently and b) for a cultural case to be made against it, as opposed to seeking to use the strong arm of government to stop it. I'm a skeptic of the effectiveness of big government, and that's true whether we're talking health insurance policy or abortion.
9. You're a racist/xenophobe.
This is true, actually. I am not a fan of Belgium and have met very few Belgians I like. I have a bias against Belgium and Belgians.
But I do like people of Latino, African and Asian extraction, as well as White people -- except if they're from Belgium.
10. You're a lesbian.
No, but I get that some people think any woman with short hair is a lesbian. I'm actually married to the guy I've been with since I was 18 and we have a kid. And yes, my husband was born a man with all the relevant bits, and still lives as a man with all the relevant bits.
11. You hate social conservatives.
No, I like a lot of social conservatives. But I am not a fan of Rick Santorum, or his influence on the GOP. Mike Huckabee is somewhat better insofar as I think he's actually at root a nice guy who cares about people and isn't just bitter and pissed off all the time, but I obviously disagree with him on some stuff.
12. You want to deport all unlawful immigrants.
Unless we're talking gang members or people involved in major financial crimes or sex criminals, no, I'm actually basically for amnesty. I'll even use the word, unlike a lot of people.
13. You hate poor people.
This is partially true. If they're Belgian, I do hate poor people.
But I like and would like to improve the lot of poor people who are not Belgian. I just disagree with liberals and most Democrats about how best to do that. I also disagree with some members of my party about it, too.
I also kind of hate people who support Tottenham Hotspur FC, and a lot of them are poor. Actually, hate might be a bit of a strong word. Dislike and feel sorry for may be more accurate.
14. You voted for Mitt Romney.
I did. I have regretted it for pretty much every second I've thought about it since. In hindsight, it was obvious he was going to lose in my state, so I should have just voted for Gary Johnson. My vote made no difference, but I might have felt marginally better about voting for the going-nowhere libertarian pot guy.
15. You're a RINO.
I have worked for, and like, a lot of more moderate Republicans. And I am a social liberal, and a big softie on immigration. So, yes, kinda, but see below.
16. You're a Tea Party nutjob.
I have also worked for Rand Paul, Rick Perry and Scott Walker, and I like all of them albeit for slightly different reasons. I am very, very conservative on economic policy. I am also extremely pro-2nd amendment. So, yes, kinda, but see above.
17. You spend more time trashing Republicans than Democrats.
Sometimes this is true. But the thing is, there are so many other people who trash Democrats so effectively that I'd just look too second-rate if I focused exclusively on that.
18. Why do you have Justin Bieber's hairdo?
Dude, he changed his hair awhile ago. Keep up.
19. You're an ignorant, uneducated moron.
I'm pretty bad at math, but for what it's worth, I have an MA from the University of St. Andrews, and an English law degree, and I used to be a corporate lawyer. I also speak four languages, albeit three of them increasingly badly.
20. You're not even American, how are you qualified to opine on American politics/culture/history/whatever?
I am American. I am also British.
21. You're not even British, how are you qualified to opine on British politics/culture/history/whatever?
See above.
22. You don't know anything about the rest of the world, you're like most dumb Americans who have never traveled outside their borders.
I've traveled to every continent except Australia and Antarctica, and I've lived in four countries. A non-exhaustive list of places I've traveled to: Canada, Jamaica, Mexico, Costa Rica, Panama, Colombia, Ecuador, the UK, Sweden, Denmark, Germany, Poland, Czech Republic, Slovakia, Hungary, Croatia, Bosnia, Yugoslavia, Motenegro, Greece, Italy, France, Switzerland, Spain, Belgium, Holland, Turkey, Lebanon, Syria, Egypt, South Africa, Sri Lanka, Singapore, Malaysia, Indonesia, Thailand, Cambodia, Vietnam, Hong Kong.
But I am bad at math.
23. Carly Fiorina blew her 2010 campaign.
So, California is really hard terrain for a Republican. The party has a shitty reputation with Latinos and no Republican is going to fare well statewide until that problem is rectified. Likewise, unions have a lot of clout out there and they turn out voters en masse to crush the GOP. But it's worth noting Carly lost by less than the registration gap, and less than Meg Whitman lost to Jerry Brown by. That was basically what should have happened with a well-run Fiorina campaign, and that's what we got. We also forced Democrats to spend money in California in 2010 that they could otherwise have spent in Illinois defeating Mark Kirk. We got senator Kirk, and as I more or less expected, we got Senator Boxer. I can live with that result, even though I would have loved to have Senator Kirk and Senator Fiorina. Senator Giannoulias and Senator Boxer would have been a bridge too far, however.
I'll add to this list as new topics crop up. Thanks for reading!
...
>> more
September 17th, 2014 3:00 ET
In Braveheart, the dramatized (and fictionalized) Edward I opines that the problem with Scotland is that it's full of Scots.
Ahead of tomorrow's independence referendum, ironically this seems a good description of the nature of the challenge that faces both the "Yes" and "No" campaigns. What looks from the outside like an election where really pretty much everyone should have a formed, pre-set view with few caveats, few things that might make people waver in their positions – after all, we've been talking and indeed fighting about this issue every couple of decades for centuries now, it seems – the reality is that for a lot of Scots – those eligible to vote and those not (yours truly, along with thousands of other self-described Scots who are not registered to vote in Scotland) – the entire decision to be made, either for the purposes of voting or reaching a personal conclusion, is actually more emotionally, economically, and historically fraught than I think either the "Yes" or "No" camps want to admit. The trouble for both campaigns is that in order to win, they're both going to have to try their best to appeal to some people who have some very conflicting views on independence, and who sense that everything that would be good about it could also be bad, and that everything that would be great about staying in the UK, could also be terrible.
Scots are generally among the most culturally proud people on the face of the planet (we're also among the most irrationally negative, to the point of near-delusion on certain points). Whether or not a given Scot is a nationalist, has ever voted or would ever vote for the SNP, the fact is that on some level, most likely he thinks Scotland is a land apart and should be, on at least some level. He is probably less than England-enthusiastic, perhaps in the way Renton is in Trainspotting (English-dislike coupled with mopey Scottish self-loathing), maybe in a semi-jovial sports rivalry sense (will at least strongly consider supporting Brazil if Brazil is playing England in the football), or perhaps even in a fairly in-your-face, aggressive and somewhat or explicitly hateful manner (yes, there are instances of anti-English crime and straight-up bigotry in Scotland). There's a decent chance that he holds on to historical grievances that are in reality not even close to based on fact, and are irrationally self-deprecating (e.g., "we were taken over by England," disregarding the fact that actually, it was a Scottish king who ascended to the English throne when an English queen died without kids – so we really took them over). Some Scots are nationalists and proud because they correctly ascertain that Scots and Scotland have done a lot of hugely consequential, amazing things – without any comparison to, or even thought of, England being involved in our assessment of our heritage, culture and nation. But that kind of Scot is perceived to be in the minority, and candidly, while I think the "Yes" campaigners have tried to keep it positive by emphasizing opportunities that will come with independence, the "Yes" campaign really is relying a lot on the breadth and depth of anti-Englishness in some form to win the day.
It might. There's a fair bit of it about. The "No" campaign hopes it won't. There's a lot of sentiment about that lends itself to a "No" vote, too. And ironically, in many cases, from the same people drawn to independence.
Here's the trouble: Just as Scotland's greatest export is its people, that makes Scots – defined broadly – inherently likely to be hugely conflicted by a move that seems likely to cut the country off and separate it, as opposed to integrate it more into the European, transatlantic or even global economies or community, while simultaneously fulfilling deep-seated desires to "be our own country."
Scots – especially Scots in the military – did a great deal to establish and then administer the British Empire. You still find Scots spread out over the Commonwealth, America, and the world as a whole. Engineers in Seattle and Kenya. Lawyers in London and Hong Kong. Accounting and finance folks in Washington, DC, and Toronto. These people are both, in general, fiercely proud of being Scottish and fairly wary of seeing their home country cut ties, given the potential for winding up isolated. And they recognize that that is a real prospect. Not only will Scotland be extricating itself from a Union that has, by many measures, been regarded with skepticism and yet has simultaneously proved pretty beneficial to Scots for many, many years (from the original bailout facilitated by the Act of Union to Scots having the ability to move to London and pursue moneyed careers there that could not have been pursued in Aberdeen or Dundee or Inverness or wherever else with ease). Scotland will also find itself in an undoubted mess where the European Union, with which it seeks to engage more by severing ties with more Euroskeptic England, is concerned. No way will Spain, most especially, be happy to sign off on Scotland acceding to the EU without a great deal of trouble, as that sets a dangerous precedent that could embolden Catalonia to split (this is also a problem for other EU member states, it should be noted). And then there is the question of terms should that hurdle be overcome.
The "Yes" campaign says Scotland will keep the pound. That will set some people at ease, insofar as the Euro doesn't look like nearly the fun and games it did just a few years back. But it's pretty clear even an independent Scotland will not be able to make currency and economic decisions free and clear of outside interests. And frankly, even if Scotland does, and the pound is kept, that presents another difficulty: Scots are being asked to support independence, but if the pound is kept, by definition, that means that Scotland is not fully (maybe not even mostly) in charge of its own economic policy. Is that independence? Or is that devolution on steroids? And is that satisfactory for either of the dual instincts that a lot of Scots have where independence and Scotland's potential role in the world are concerned?
The same issue may arise with regard to some broader international questions. I have heard independence advocates talk about a benefit of independence being that Scotland could strengthen relationships within NATO, with Scandinavian countries, with the US. That we could exert more power on the international stage than we do by being part of the UK within the UN, NATO, and so on. But does a small country negotiating with other small countries in a big organization really get more say? What about the fact that lobbying by various "No" forces within the US may well have an impact on the robustness of any future US relationship with Scotland? If Scotland splits, it's going to want a strong relationship with the US and Scandinavian countries, just as it's going to want a strong relationship with Europe. But for people who allege we're always being pushed around, not listened to, dominated by someone else (despite that being factually dubious), how satisfactory will independence be, given our conflicting objectives and desires?
The bottom line is that the "Yes" and "No" campaigns are both still grappling with the same dilemma, and will be until the polls open: A lot of Scots see Scotland and ourselves as "different" to the English and England and in need of more substantive recognition of that fact—more substantive recognition than even the "No" campaign is offering in the wake of some freaky polling. But we want privileges that come with being treated as the same – to keep the pound and other positive aspects of union (like the 22 year-old Scot who wants to go work in the City being able to do so by simply jumping a train, equipped with some cash, a job offer and a suit), keep our international relationships, be powerful on the global stage (perhaps best achieved by sticking with the status quo, despite its unsatisfactory nature) and so on.
Scots want independence. But then we don't want independence.
And that's the trouble for both the "Yes" and the "No" camps at the end of the day. To win, you've got to get people with that element of bipolarity and changeability to pick a side — shockingly not an easy task, even if we and our ancestors have been thinking about this on and off since the late 13th century. ...
>> more
June 12th, 2014 3:00 ET
Political junkies across America have spent the last 24-plus hours pinching, slapping and throwing cold water at themselves in an effort to confirm that, yes, what they think happened to Majority Leader Eric Cantor, representative of Virginia's 7th congressional district (at least for a few more months!), really did happen on Tuesday night.
Some are jubilant. Some are depressed. Some find the whole situation comedic. Some observe it with a dispassionate, academic interest and feel nothing.
What we should all feel, though, is a sense of pride-- because whether you love Cantor, hate him, or just simply don't care about him, his loss proved something critical about American politics: Even in the era of the SuperPAC and $700-million presidential campaigns, money doesn't always-- or even as often as popular lore might dictate-- decide elections. Eric Cantor losing may just have been proof of America winning-- just not in the way that anti-Cantor conservatives or liberals are claiming.
This is a controversial statement that will ire a lot of political observers and activists. Liberals will scream "but the Koch brothers!" (never mind that plenty of strategists with strong track records, as well as reporters dedicated to analyzing every Koch move, will privately comment that Charles and David could be dramatically more effective than they are with far less money). Conservatives will scream "but George Soros!" (Soros also has some influence, but far less than a lot of right-wingers would have one believe). Good government types will point the fact that well-financed candidates do tend to perform well (lots of correlation, arguably much less causation). Campaign strategists who make their money off of advertising will tell you that advertising-- especially TV advertising-- is a highly effective method of voter contact, and voter contact wins elections.
And, yes, as in most other areas of American life, money is not completely irrelevant to political outcomes. But if electoral results were purely dictated by bank balances and expenditures, the Republican nominee in Cantor's now-to-be-former district would not be a guy who dished out $122,000 to win a primary against an incumbent who spent in excess of $5 million in a failed bid to hang on. The truth is that other factors-- constituent service, stances on issues of significant interest to activists, gaffes, personality, private and public sector record, what else is (or is not) on the ballot, playing well with others, playing well against still other others, or even simply showing up-- matter much more than conventional wisdom would dictate.
The Cantor-Brat race is hardly the only one to evidence this.
The outcome of the Mississippi Senate race is not yet known, but according to
figures reported by the Center for Responsive Politics
, incumbent Thad Cochran has vastly outspent challenger Chris McDaniel, only to wind up in a runoff with him, which many observers expect Cochran to lose. McDaniel's campaign is better financed than has been Brat's to-date; nonetheless, he is still at a notable monetary disadvantage that does not appear likely to translate into an electoral loss, at least at this stage in the campaign.
Another good example is that of the 2010 California gubernatorial campaign featuring notoriously well-financed, spending-happy Meg Whitman versus Jerry Brown, who by comparison looked like he was operating on a shoestring budget (though a somewhat better-padded one than would immediately be evident, some might argue, by virtue of the outsized role that unions play in California politics, and with less need to spend vast sums, others would argue, due to his having occupied the governor's mansion and the AG's office previously).
Whitman spent over $170 million to Brown's less-than-$40 million in an effort to win that race
. Furthermore, Whitman reportedly spent more than $120 million of that total on ad production and placement, whereas Brown spent about $30 million on the same line item. Whitman lost, and by a larger margin than did less well-financed, more conservative Carly Fiorina (for whom I consulted that cycle) running against Barbara Boxer. Money was no silver bullet for Whitman, and no killer liability for Brown.
Perhaps the best example, however, comes in the form of former Virginia Sen. George Allen, who according to the Center for Responsive Politics spent
about double
the amount of his challenger, former Sen. Jim Webb, in his race for re-election in 2006. No amount of money, however, seems likely to have been able to save Allen from the self-inflicted death blow that was his "macaca" comment, captured on video by a tracker and at this point probably seen by everyone apart from technology-rejecting ascetic monks living in rural Sri Lanka.
Finally, as a smart friend who read this ahead of me posting it pointed out, hey, if money really dictates all in American politics, we should have no trouble reading about President Steve Forbes in our history books.
Like the result on Tuesday, whether we love the winners of these races, loathe them, or simply are ambivalent about them, these are results to cherish as Americans who know that in this country, money often correlates with success, but also believe that it should not be the only or ultimate arbiter of outcomes-- social, educational, personal or indeed electoral. That is the real good news out of the Cantor-Brat primary result, and it says something good about our country and our political system. ...
>> more
February 5th, 2014 3:00 ET
I've long been skeptical of liberal arguments that inequality in America is out of control and needs to be addressed as the or a top economic concern facing the current generation of policymakers.
My position has largely been that economic immobility, to the extent that it exists, is a greater concern.
Ultimately, pervasive, long-term economic immobility speaks to a problem with...
>> more
November 25th, 2013 3:00 ET
Awhile back, the NYT's Jonathan Martin wrote a story about the National Republican Senatorial Committee (NRSC's) decision not to contract with Republican direct mail/ad firm Jamestown Associates for future work, in view of the firm's existing relationship with the Senate Conservatives Fund (SCF)-- the group that has had a habit of supporting strongly conservative candidates branding themselves as anti-establishment in important Senate races. The piece generated a lot of chatter among conservative campaign folks and commentator types, so it's little surprise that the news that other committees may also be dumping Jamestown is doing the same. Generally, this type of maneuver is being described as "blacklisting," and there's a lot of argumentation back and forth about whether it's fair, whether it's right, etc., etc.
I keep getting asked about this, as a consultant who has worked for both deeply conservative and "anti-establishment" candidates as well as rather moderate, rather establishment candidates, so I figured I might as well take a few minutes and put pen to paper here and share some thoughts.
My first thought is this, which seems not to be being seized on much by a lot of the folks writing on this topic: Although in the case of the NRSC, we know that the committee expressed explicit discomfort with working with SCF on the basis of the fact that SCF often appears to be "against the NRSC" on spec, there's another really good reason why if I were running a committee, I'd be concerned about contracting folks who were simultaneously working for outside groups, superPACs, etc., etc.: Legalities and firewall problems.
In the 2012 cycle, there was far more minimal media scrutiny of weak or frankly could-not-exist-in-reality firewalls separating off work being conducted by a number of firms from work the same firms were conducting for people with whom one of their clients were legally barred from coordinating. There was at least one piece written about the lengths being taken in certain Democratic circles to ensure that no accusation of coordination could ever be raised-- friends who went months without speaking to each other, because one worked for such-and-such group and the other worked for a campaign committee, etc. The Republican side, I believe, has been a little less diligent when it comes to this and given the rigorous regulatory focus that some people believe has been brought to bear far more harshly where right-of-center politics, policy and advocacy are concerned, and given that we are talking about *paid media* in the case of Jamestown, it seems to me that if they are committed to doing work for SCF, no matter how robust a firewall they may have in place, there could be legitimate concern about them handling work for committees-- independent expenditure arms or not-- as such. And if no concern about coordination exists, there is of course a legitimate concern about conflicts if work done for the SCF entails attacking the NRSC in paid media, or vice versa.
It may be that Jamestown has extremely robust firewall procedures in place (I know people at the firm but haven't asked), but the odds are that a) they are less rigorous than, say, what you'd find at a law firm employing thousands of people and b) even if they are, that doesn't eliminate the underlying conflict concern-- and if it doesn't, it's not surprising that one client might take a pass on continuing an arrangement where mixed loyalties are on offer, together with the possibility of leakage. The bottom line is, there is the potential for some professional ethics concerns to arise here and political consulting firms rarely being massive, hundreds-employing entities, they are rather tougher to satisfactorily manage than they are in, say, law firms, accounting firms, large ad agencies, and so on. That's not a knock on Jamestown; that's a reality of the business that we're both (generally) in. We all have to deal with it. It sucks when you lose a client or a prospective client as a result of it, but it's happened to all of us. This is part of the game.
What is arguably not part of the game is winding up with a former client apparently being willing to complain to the press about the work you continue doing when that client has made a decision to walk away. Typically, complaining about someone with whom one was in (or had the possibility of being in) a professional relationship with is reserved to the aggrieved consultant, as opposed to the person cutting the checks. But in this case, it seems clear that some "establishment" types have been willing to vent a little in the press. That, plus the fact that it is looking like pretty much all "establishment" types have either taken this same decision not to use Jamestown and/or advise others not to use them-- and more importantly, the fact that this is being aired in the press-- is what I think strikes people as less usual or explicable.
But is it as big a deal or as big a problem as people pretend?
Maybe I'm being callous, and it's possible this comment and this post will come back and bite me in the ass one day, but I tend to think not.
The reality is, this stuff (blacklistings, decisions not to hire X consultant because of their affiliation with X-- opposed to their quality of work) happens all the time. It's happened to me with both types of candidate. I've been aware of extremely conservative candidates I've pitched being warned against hiring me because I worked for the RNC in 2008 and am a total RINO/am an untrustworthy Paultard (interesting how those two accusations can be peddled simultaneously, with the same intention) and I've had to answer questions about both and attempt to allay concerns about both before getting anywhere close to being able to take on a candidate (and as much as I'd like to say I've been consistently able to allay such concerns, the reality is, I have not, and it's cost me business and clients). I've also had at least one more establishment figure's personnel freak out over my having worked for more conservative figures (in addition to, again, being "too much of a Paultard"-- I love how that one cuts both ways!).
Is this fair or right?
Possibly not. I'd like to think everyone gets judged, hired and fired on the basis only of the quality of their work (which in our firm's case is exceedingly high).
But it is the reality. How many political consultants can you think of who obviously suck at their jobs, but keep getting hired for all the biggest/highest-remunerated/most high-profile roles, likely because of who they know, who their friends are, and quasi-nepotistic concerns? I'm not one for making public enemies, on the whole, so I won't name names here, but suffice to say, I see this all day long, every day, and to my mind, it's something that ought to be of far greater concern than blacklisting of a firm over the work they do for an organization that a) they can't risk the appearance of coordination with and b) they would never want their stuff leaked to, even inadvertently, even if purely by accident. The latter is a risk judgment call. The former is a pattern that is pervasive on both sides of the aisle, and which in the GOP case, unfortunately (I believe) often puts my party in a position where the best candidates (moderate or conservative, establishment or not) are not going to battle with anything close to their best troops or best weaponry. And then we lose when we should not.
The bottom line here? If you're a GOP candidate or organization and you're looking for a direct mail and/or ad firm, my guess is you're going to hear the name Jamestown a lot. If you have concerns about coordination or leakage based on their existing client list, then I think there's a valid reason to a) raise the issue and b) if the concern is not allayed, shop around some more. But please, don't hire any of us-- including myself and Jamestown-- just because some person we're buddy-buddy with and you're buddy-buddy with told you you should, and without having regard to the quality of our work.
The fact that the latter thing even has to be said is an indicator of the true controversy with regard to political consulting and contracting within the GOP: It's not the blacklisting, it's the quasi-nepotism. ...
>> more
November 19th, 2013 3:00 ET
Matt Lewis has an interesting post up about the Liz Cheney-Mary Cheney feud over Liz Cheney's stance on legal recognition of same-sex marriages. Obviously, Liz's remarks have garnered a lot of attention over the last 48 hours (I've opined on them from several different standpoints during that time), but Matt dives into the aspect of the controversy that is perhaps the hardest to discuss because it concerns the emotional, as opposed to the philosophical or the practical, and takes a perspective with which I think a lot of people will both empathize and find tremendous discomfort: That Mary Cheney probably should have shut her trap, maintained some loyalty to her sister, and waited for Liz to "evolve" if she ever made it to the Senate.
Let's stipulate two things from the get-go here.
First, almost certainly Liz Cheney is fibbing about her stance on same-sex marriage, given comments she has made previously and the impression she and folks close to her have obviously allowed to persist not merely out in the public, but frankly in private, amongst close family members. She is almost certainly doing it for political purposes. It is exceedingly unlikely to do anything for her, politically, because a) same-sex marriage is not a particularly motivating issue in the way that say abortion or Obamacare or guns or even taxes are in Republican primaries and b) pretty much no one believes her stance is what she said it was, on Sunday.
Second, it's hard to see how Mary Cheney and her wife would not be at least a little hurt by what was said, and perhaps more importantly, the fact that it appears no heads up was given as to the stance Liz would be very publicly taking on this issue (which doesn't seem to conform to the stance Mary and her wife thought Liz held). It's hard to imagine them not wanting to vent at least a little bit, and let's not forget, Mary is a Cheney-- and neither her Dad nor her sister are exactly known for biting their tongues or playing nice with people who oppose their positions on key issues. I've been told by people who have worked with Dick Cheney that a challenge in handling his communications is that he simply does not care what people think of him. I daresay Mary may have a bit of her Dad in her that way. And I think Liz probably does, too.
Yet despite this, the whole episode feels uncomfortable, even to those of us who agree with Mary Cheney on the policy issue at stake here and empathize with her need to publicly vent and push back on Liz. The spectacle of two sisters, largely perceived to be quite close, fighting is both sad and unnerving, especially in the context of politics, where there's a tendency to highly prioritize the "virtue" of loyalty.
I put "virtue" in quotation marks because I personally believe that in politics, loyalty is most often a "virtue" invoked by someone who has seriously screwed over another person and wants them to not abandon them or raise hell about it or just generally be peeved or disgruntled over a long term. Sometimes that's not the case, but frequently it is, and we can see this on every level from intra-staff relations to the way that different parts of the party-- moderates, conservatives and libertarians, for example-- interact with each other routinely when it comes to primary fights, voting patterns and volunteer efforts. Nonetheless, regardless of the merits of loyalty, it's one of those things we're told is important in politics (as Philip Seymour Hoffman's character says in Ides of March, "There's only one thing I value and that's loyalty. And without it, you're nothing").
But the Cheney-on-Cheney fight is actually useful for us to watch play out because I think it's forcing a lot of people to think about how much loyalty really matters-- and if it does, loyalty to what or whom. And as you might suspect from what I've said above, my view-- probably like Mary's at this point-- is that loyalty is highly overrated, and is really only owed where it is earned. And I'm not sure you earn something merely by having the same parents as the person who ostensibly owes you something.
This is something I've spent a lot of time thinking about before. As some people reading this post will know, periodically, I get asked if I would consider running for public office (usually Congress). At one time, I thought I might. Subsequently, I have changed my mind on that. One thing I've known throughout, and that I think of every time someone asks, is that were I to run, I'm quite sure that I would not have the electoral or financial support of my family (though unlike Josh Mandel's family, I also would not likely have them running paid ads against me-- we're Scottish; we're too cheap for that). And while that may make a lot of you think "wow, Liz's family are a bunch of assholes," actually, with few exceptions, no, they're not, and actually, I'm OK with the concept of families not standing steadfastly by their campaigning relative, no matter what that person is running on or how deeply they may disagree with it personally.
I don't talk much about my family publicly, and I'm not going to go in depth here, but suffice to say, I'm pretty sure that if asked, my mother would tell a reporter that she thinks I'm way too right-wing on entitlement reform. My sister and I definitely don't agree about unions, and it wouldn't hugely surprise me if she noted that on Facebook were I running and making comments she interpreted as disparaging of them. My brother is probably the politically closest to me, but he and I certainly disagree on health care policy, and he's a pretty active Facebook user and generally rather vocal about his political opinions. I'm not actually sure that if I ran for Congress, I would get their votes (and I seriously doubt I'd get their money). Of course, they also do not have the public profile that Mary Cheney has, nor do they likely have the same number of Facebook friends, or the same number of reporters among them, and I guess that's convenient for me.
The same could be said of my friends, more of whom are liberal than not (contrary to what certain friends, ahem Mike, naturally think). I'm sure they could all get on board with the idea that if I were to run, it would be because I'd be trying in my own way to make the United States a better country. But I'm pretty sure some of them would view it as a misguided way.
I'm OK with that.
I don't think your family or friends have to uniformly support you, agree with you, or at least stay silent about important issues to them just because you disagree, or even because one believes the other is entirely wrong. Obviously, it's best to avoid surprises where policy stances are going to become evident that perhaps might not have been before-- this avoids hurt feelings to the maximum degree and also optimally ensures that any ensuing back-and-forth falls more into the category of legitimate airing of differences on an issue rather than public sniping. But frankly, on any important policy issue, emotionally-charged debate is something that a) a prospective public official had better be prepared for, because a lot more of it will happen if elected to serve and b) can be enlightening, and is rather at the core of democracy and a free society (whereas "loyalty" is not).
Would it be nicer if the debate that now exists between Liz Cheney and her sister had been more sanitized and less personal, like the debates we typically see about same-sex marriage in presidential debates? Perhaps. But I'm not sure that's really possible, nor is it necessarily desirable. On both sides of this issue, people have strong feelings and deeply personal reasons for feeling the way they do that no matter how much they may be cloaked in philosophical argumentation I think in some way, to some degree, always come down to personal experiences, gut instincts and the like.
The rest of the country is involved in this particular debate, and it will probably come up at thousands of dinner tables this Thanksgiving (not least due to Liz and Mary's own comments). The only real reason I think the Cheneys should be different is that it seems implausible that Liz's views on this matter are what she said they were this weekend-- which, if I'm right on that, means there isn't really a debate or a disagreement, just some conjured-up political theater. ...
>> more
November 6th, 2013 3:00 ET
Last night, I was asked by a reporter what I thought the lessons from the Virginia gubernatorial election would be for Democrats and Republicans.
Since this is the topic of the day, I figured I'd post a little something on this point here (largely repeating what I sent said reporter), so people know where I stand on it, as an observer of the race and a Virginia voter. For a lot of you, this is unlikely to make for pleasant reading. But it is my honest, and unvarnished, opinion, for whatever it is worth.
First, I fear the lessons that should be taken away from the election are not those that will be taken away by the parties. This is a stinging defeat for Republicans, and a lot of us are going to be licking our wounds today and trying to find some way of making it hurt less. Usually, that involves making excuses that should not be made. By the same token, a lot of Democrats are over-jubiliant about the result. This is fine with me, as they will take away "lessons" from what happened that are, in fact, wrong. This gives Republicans something to exploit. I hope we do.
But for now, here are the lessons I think should be taken away from what happened, in no particular order of priority. ...
>> more
June 16th, 2013 3:00 ET
It's Father's Day, and to mark the occasion, I'm posting another list-- this time of things I learned from my Dad.
Unfortunately, my Father died when I was 21, so he's not around to see what I think he taught me. But in any event, here's the best, funniest, and most useful of those various lessons.
Thanks, Dad. I miss you every day.
1. It's better to be smart and compassionate than to be super-smart and lack compassion.
2. It's always an appropriate time to eat olives.
3. Maintain a sense of humor, even when it seems impossible.
4. The critics are wrong. Ishtar is a great film.
5. Being tight-fisted with money is a virtue. Be cheap and save.
6. A flat tax is a good policy idea.
(My Dad preferred Jerry Brown over Bill Clinton in 1992, in large part because he liked the flat tax proposal).
7. The way you were when you were 25, 30, 35, or 40 need not define the way you will be when you are 50, 55, 60 or older. Not everyone is really grown-up when adulthood descends upon them, but everyone will get there.
8. Sometimes, the best thing to do is just walk away.
9. People will say you can't do things. Usually, they're wrong.
10. The Oakland As will pretty much always come out ahead of the Mariners. Especially if you're actually at the game.
11. Education is critical.
(Pier Walk at the University of St. Andrews, where I attended university).
12. Wool breathes.
13. Never trust green women.
(Real lesson: Star Trek is awesome).
14. The most important and interesting parts of all modern music are drums and bass.
15. It's totally normal and appropriate to dip French Fries/chips in milkshakes.
16. When you're in pain, take painkillers. When you're sick, take your medicine, drink lots of liquids and go to sleep. Sitting around suffering isn't conducive to healing.
17. Sometimes, you'll take shit for doing the right thing. But it's still the right thing.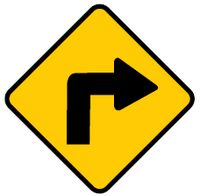 18. Always tell racists and other "phobes" off, no matter who they are.
19. Christmas is for the children; get them gifts, forget about the adults.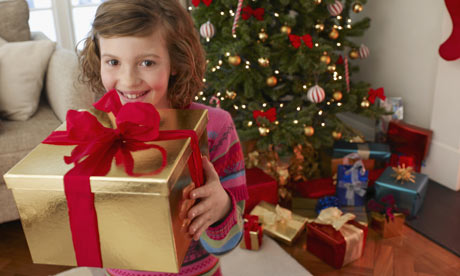 20. It's better and more efficient to take someone shopping for a present and get them something they really want, rather than try to guess, surprise them, and get it wrong.
21. Raw intellect without common sense can prove limiting.
22. There are worse things to be than "difficult to work with." Stupid and immoral are two such things.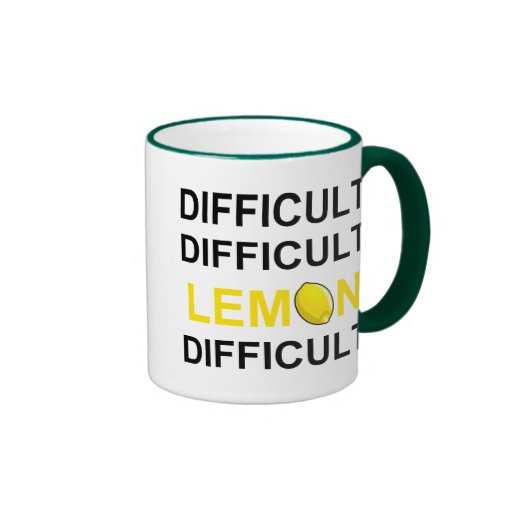 23. Be careful about pissing off your mother.
24. It's totally fine to be the proud owner of 15 rabbits at a time.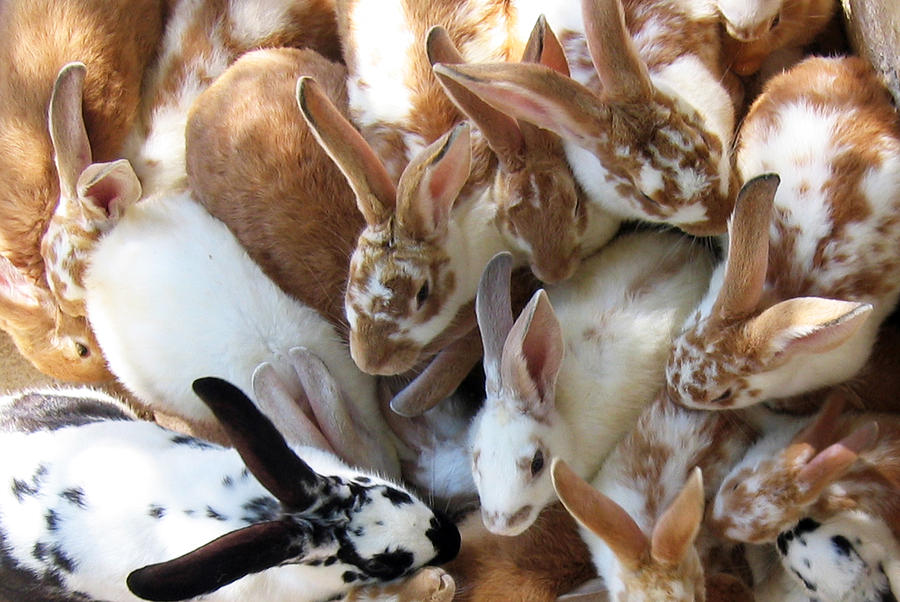 25. To paint, to draw, art history, how to read stock statistics and what they mean, and how best to manage your financial arrangements to maintain as much peace and harmony as possible at home.
...
>> more
May 12th, 2013 3:00 ET
In honor of Mother's Day, here are 25 things I learned from my Mother. Mum, here's your alternative resume. Enjoy!
1. If you need to get something done, ask really nicely. If that doesn't work, make yourself such a living hell to deal with that people will do whatever you're asking of them so they won't have to interact with you further.
2. Shooting guns is fun.
3. There is nothing wrong with ABBA.
4. George was the best Beatle.
5. If you let public sector unions get out of hand, you may wind up with dead bodies going unburied.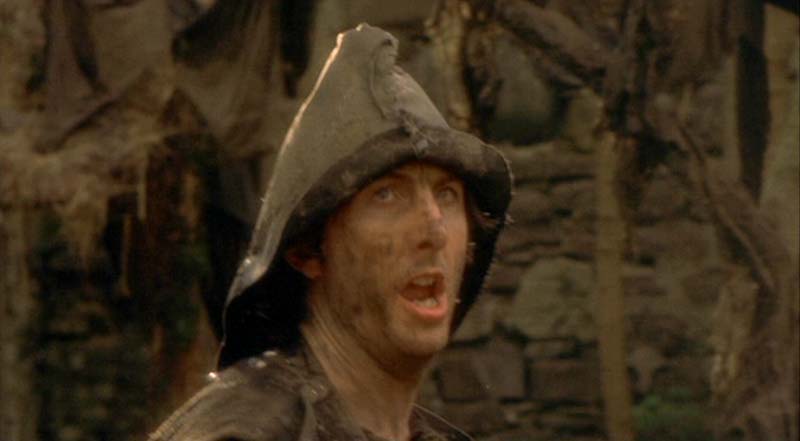 6. Animals are way more awesome than humans. Humans kind of suck, actually.
7. Sometimes, the appropriate thing to do is tell someone to "Fuck off!"
8. You don't have to spend a lot to look good. You can find amazing stuff at the thrift shop.
9. Stay fit and healthy like Grandma. But don't cook like her.
(These are courgettes. My grandmother put them in almost everything. To this day, I hate them).
10. You're not better than anyone else. You may be better at things than someone else, but you're not better than them, and they're not better than you.
11. Being popular is much less important than most things.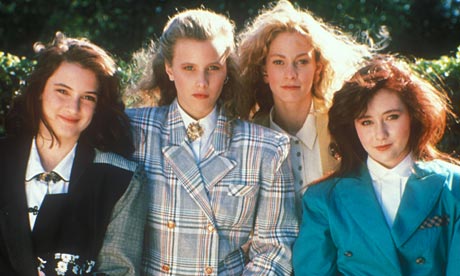 12. Les Miserables is the best musical.
13. Tap dancing is a great way to burn calories, work out tension, do something artistic and make a ton of noise, all at the same time.
14. Cooking for your husband is a nice thing to do, not something reserved for submissive weaklings married to misogynists. However, remember to prick potatoes before baking them.
15. Everyone is going through some private hell. Remember that when you ask yourself why so-and-so is being such a dick.
16. It's perfectly acceptable to talk to birds, squirrels and other wildlife.
17. Bet to show. Not to win, nor to place.
18. Sometimes, a packet of M&Ms really is the answer to all your problems.
19. Always say "thank you for having me" when leaving a party.
20. You have more control over a stick-shift/manual car than an automatic.
21. Question authority. All of it.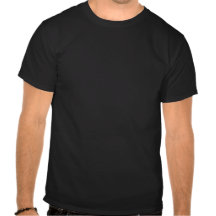 22. You can ask as many times as you want, but the answer will still be "no."
23. Mascara is the most indispensible item of make-up.
24. Don't try to pet otters at the zoo. They're cute, but they bite.
25. Basic French. How to tap dance. How to drive. How to make oatmeal cookies.
...
>> more
April 3rd, 2013 3:00 ET
I occasionally comment on Twitter that I'm concerned that rather than really addressing underlying problems in the American economy, leaders are sweeping them under the carpet and are inadvertently rebuilding the housing bubble because it's simply easier than the alternative.
I know this sounds tinfoil hat-ish to some folks. But I can't help but immediately feel again that there is some of this going on, intentionally or not, when I read things like this, from the Washington Post:
The Obama administration is engaged in a broad push to make more home loans available to people with weaker credit, an effort that officials say will help power the economic recovery but that skeptics say could open the door to the risky lending that caused the housing crash in the first place.
President Obama's economic advisers and outside experts say the nation's much-celebrated housing rebound is leaving too many people behind, including young people looking to buy their first homes and individuals with credit records weakened by the recession.

In response, administration officials say they are working to get banks to lend to a wider range of borrowers by taking advantage of taxpayer-backed programs — including those offered by the Federal Housing Administration — that insure home loans against default.

Housing officials are urging the Justice Department to provide assurances to banks, which have become increasingly cautious, that they will not face legal or financial recriminations if they make loans to riskier borrowers who meet government standards but later default.

[...]

Obama pledged in his State of the Union address to do more to make sure more Americans can enjoy the benefits of the housing recovery, but critics say encouraging banks to lend as broadly as the administration hopes will sow the seeds of another housing disaster and endanger taxpayer dollars.

"If that were to come to pass, that would open the floodgates to highly excessive risk and would send us right back on the same path we were just trying to recover from," said Ed Pinto, a resident fellow at the American Enterprise Institute and former top executive at mortgage giant Fannie Mae.

Administration officials say they are looking only to allay unnecessary hesi­ta­tion among banks and encourage safe lending to borrowers who have the financial wherewithal to pay.

[...]

"If the only people who can get a loan have near-perfect credit and are putting down 25 percent, you're leaving out of the market an entire population of creditworthy folks, which constrains demand and slows the recovery," said Jim Parrott, who until January was the senior adviser on housing for the White House's National Economic Council.

One reason, according to policymakers, is that as young people move out of their parents' homes and start their own households, they will be forced to rent rather than buy, meaning less construction and housing activity. Given housing's role in building up a family's wealth, that could have long-lasting consequences.

[...]

Deciding which borrowers get loans might seem like something that should be left up to the private market. But since the financial crisis in 2008, the government has shaped most of the housing market, insuring between 80 percent and 90 percent of all new loans, according to the industry publication Inside Mortgage Finance. It has done so primarily through the Federal Housing Administration, which is part of the executive branch, and taxpayer-backed mortgage giants Fannie Mae and Freddie Mac, run by an independent regulator.

The FHA historically has been dedicated to making homeownership affordable for people of moderate means. Under FHA terms, a borrower can get a home loan with a credit score as low as 500 or a down payment as small as 3.5 percent. If borrowers with FHA loans default on their payments, taxpayers are on the line — a guarantee that should provide confidence to banks to lend.

But banks are largely rejecting the lower end of the scale, and the average credit score on FHA loans has stood at about 700. After years of intensifying investigations into wrongdoing in mortgage lending, banks are concerned that they will be held responsible if borrowers cannot pay. Under some circumstances, the FHA can retract its insurance or take other legal action to penalize banks when loans default.

"The financial risk of just one mistake has just become so high that lenders are playing it very, very safe, and many qualified borrowers are paying the price," said David Stevens, Obama's former FHA commissioner and now the chief executive of the Mortgage Bankers Association.

The FHA, in coordination with the White House, is working to develop new policies to make clear to banks that they will not lose their guarantees or face other legal action if loans that conform to the program's standards later default. Officials hope the FHA's actions will then spur Fannie and Freddie to do the same.

[...]
The FHA is also urging lenders to take what officials call "compensating factors" into account and use more subjective judgment when deciding whether to make a loan — such as looking at a borrower's overall savings.

"My view is that there are lots of creditworthy borrowers that are below 720 or 700 — all the way down the credit-score spectrum," Galante said. "It's important you look at the totality of that borrower's ability to pay."
Before delving more deeply into this, let me first get a little bit of light "I-told-you-so" out of the way regarding measures advocated by Obama and other Democrats, generally, that some of us said at the time were interventions in the private market and actions regarding the lending market that would indeed help guard against another financial crisis, but with the tradeoff cost that banks would become thoroughly unwilling to lend to borrowers with less than a perfect credit score and a boatload of cash to use as a downpayment.
Surprise! The intervention in the market and action vis a vis lenders worked: They're not lending to people who look at all iffy anymore because they don't want to get hammered if (or maybe even when) the iffy borrowers default and the taxpayer doesn't pick up the tab!
But now, to the real meat of the matter: What are we talking about doing here, why, and what are the potential effects of it going to be.
Clearly, the Obama administration has come to the view that, contrary to what they had perhaps thought previously, banks taking a very conservative approach to lending is a problem, and banks need to get riskier (although I'm sure they'd quibble about the degree of risk involved).
So, they are returning to some of the core "realizations" that drove the policy moves to make it easier for people to get mortgages to buy houses back before and during the bubble-- those policy moves (e.g., the Community Reinvestment Act) having helped ultimately to build that bubble. These realizations include:
- construction is a big chunk of our economy, and if we don't constantly make it super-easy to get credit, there won't be buyers around to buy new houses, and if that's the case, we'll have a crappy construction sector and a bunch of blue-collar, non-college-educated males unemployed, and the economy won't look so healthy, either;
- if you make it harder or riskier for banks to lend, they tend to try to find ways of reducing their risk and/or hassle. That means less lending to unestablished twenty-somethings (even if they have great credit ratings) and, predictably, less lending to a whole swath of middle and lower income people who, while nowhere near as risky as a no-income no-job no-assets borrower like the kind that was able to get a mortgage on a big, expensive house a few years ago, still aren't anywhere near as safe a bet as the guy who's already owned (and paid the mortgage on) two houses, makes $250k a year, and can front a 25% downpayment;
- that in turn tends to mean (gasp!) the borrowers most able to get credit are rich, white people who are probably already pretty financially secure and not dependent on getting on the housing ladder to achieve financial security (in part because in many cases, they're already on the housing ladder and have already achieved a fair degree of financial security);
- (and I'm conjecturing here) it's basically impossible for the vast majority of people to get ahead and build any wealth or savings in a country where wages have been pretty flat because all potential increases have been being plugged by employers into ever-pricier health insurance plans (with the health care cost inflation rate being higher than the overall inflation rate), and where a lot of people can't save because they have exorbitant amounts of student debt to pay off. So, hey, let's make people rich anyway, by making sure everyone "owns" a house and stimulating the hell out of the real estate market (a.k.a., growing the bubble), so that people can comfort themselves by looking at the surveyor's estimate of their house's value after a bout of crying induced by seeing only a couple of thousand dollars in savings (if that) after years of work. (Hey, also, let's solve the problem of parents not being able to afford $100k to send their kid to some crappy college to get a BA in "media studies" or somesuch by ensuring they can borrow more easily to fund the four years of study put into getting the "media studies" degree).
The reality, folks, is that America without risky lending is a bitch for a lot of people.
They don't start off ahead, and they have much more minimal chances of getting ahead than what most of us grow up believing.
The Obama administration has noticed. And they likely know that fixing that situation is hard; moving back towards where we came from, even with all the attendant risks of people losing their houses, going bankrupt, shareholders losing value, people watching their pensions and investments go up in smoke, banking institutions crumbling, and taxpayers footing a big, fat bill, to prevent worse, might-- just might-- be easier, at least in the short term.
That doesn't make it better, of course, or smarter, thinking long-term. But it is more immediately pain-free, and at least allows the illusion that is sadly as it stands just that for a fair chunk of people-- an illusion-- of being able to achieve the American Dream to continue.
Hence my suspicion, between stories like this and the Fed keeping interest rates crazily low, that we're going to pursue policy that moves us towards rebuilding the bubble at least a bit, like it or not. And personally, I remain skeptical of the wisdom of such moves, though I certainly understand the motivations. ...
>> more
More Posts